High Intensity Infra-Red Heaters
An Exclusive Design Proven Over Time
Re-Verber-Ray® high-intensity infrared space heaters are an ideal heating solution for areas with high air filtration or high ceilings, or where you need to spot heat. From High-Intensity Patio Heater to High-Intensity Space Heaters we have the Infrared Heating Solution for you!
Our exclusive design has a proven history and includes a perforated ceramic emitter for maximum conversion to infrared radiation, plus a variety of BTU and control options

COMMERCIAL & INDUSTRIAL APPLICATIONS
DR SERIES HIGH INTENSITY GAS FIRED INFRARED HEATERS
The DR Series space heater represents today's most popular line of gas-fired, infrared heaters. This unvented heater is commonly used in areas of high air filtration, high ceilings and spot heating applications. The DR Series offers exclusive design features, a proven history and a variety of BTU and control options.
NOT FOR RESIDENTIAL USE!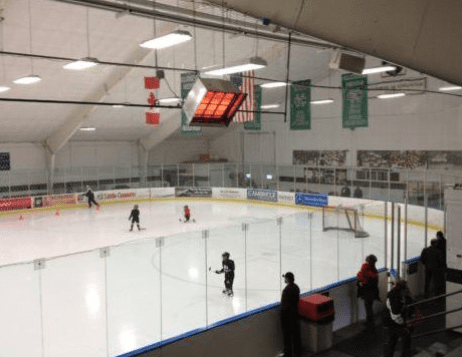 Call Industrial Radiant today for more info at 817-430-4165
DSCS DESIGNER SERIES PATIO HEATERS
Designed to add warmth to outdoor patio applications, the Designer Series Patio-Pal® infrared patio heaters  is the perfect solution to stylishly extend the outdoor season to many commercial and residential applications.
The Patio-Pal® Patio Heaters easily mounts out of the way and without the hassle of refilling costly propane tanks. Specifically designed for comfort, reliability and ease of installation, the Patio-Pal® is sure to deliver the desired amount of warmth for dining, entertainment or work areas.